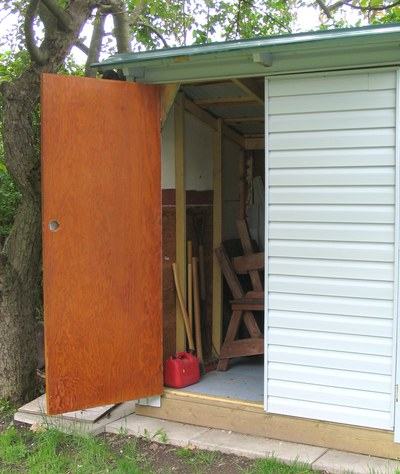 DIY projects for the home are quite the in-thing, especially for males who have "settled down". It is not uncommon to dream up of projects that can raise the aesthetic value of a house. At the same time, for practical purposes, the inhabitants of the house also benefit from added functionality. DIY projects can be cost-effective provided the person(s) undertaking the DIY project in concern does not mess up. Otherwise, paying for repair work can be more expensive than hiring a skilled contractor to do the job in the first place.
Here (click!)
is a link to a set of instructions for building a shed. The author of the page is an extraordinary inventor/contraptionist, Matthias Wandel, from Canada. (Note: The link was found via
Core77.com
, a design blog. Click to read about Mr Wandel's wasp sucking machine. You can also read about Mr Wandel's other inventions on his
insane contraptions page
.)
I am very much in awe of Mr. Wandel. Here are a few quick links to his body of work:
Finally, there is his
personal home page
. Very nice.
Readers will note, it was reported on
Inhabitat
that garden sheds are becoming popular projects for home owners as they can provide extra space for storage, study, accomodation, or otherwise, and frequently escape local planning laws due to their small size. Here are two links of interest: